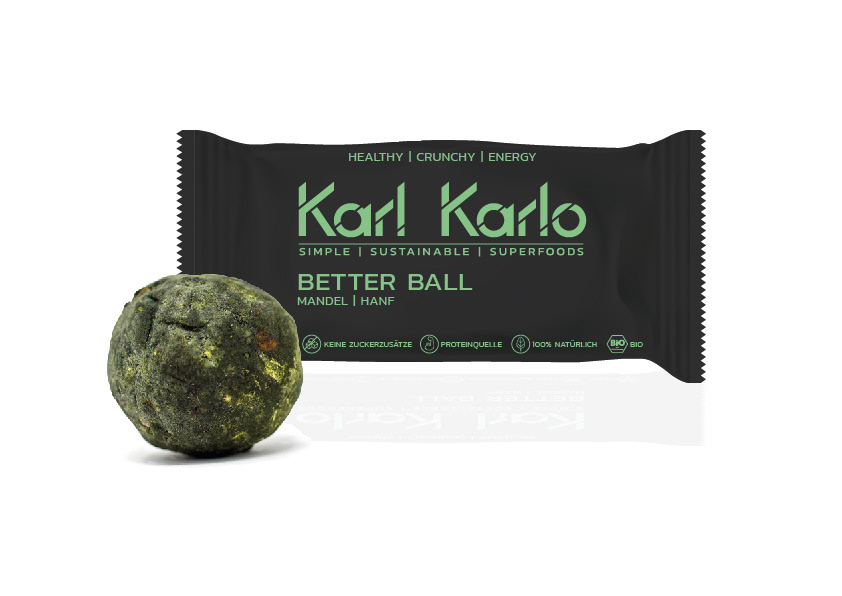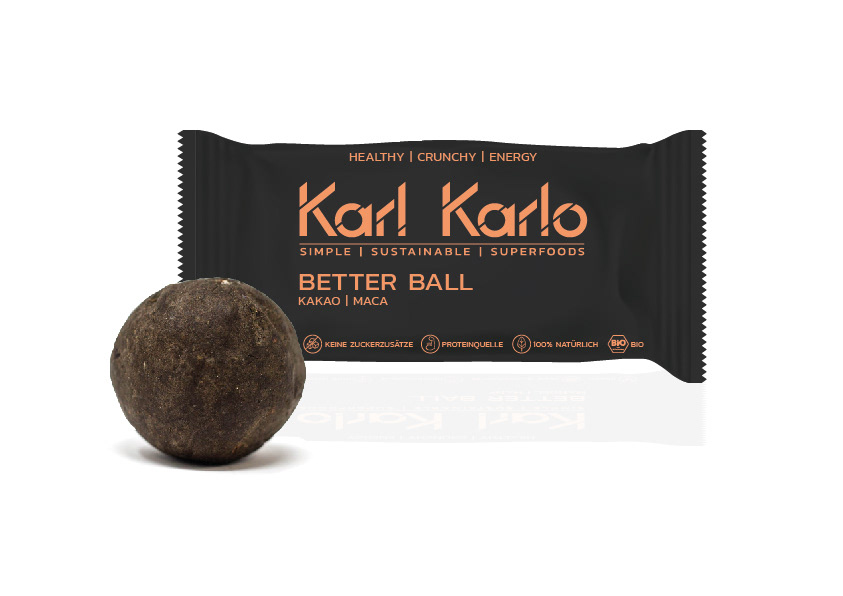 How do Better Balls help me?
We support your active lifestyle. Better Balls deliver the daily blast of nutrients, that you need.
When do I eat Better Balls?
You can enjoy Better Bells anytime! They're especially convenient on the go – a healthy snack whenever and wherever you want!
How many Better Balls do I eat?
A pack fills you up for a couple of hours. It pushes you through any energy dip – without sending your blood sugar crashing!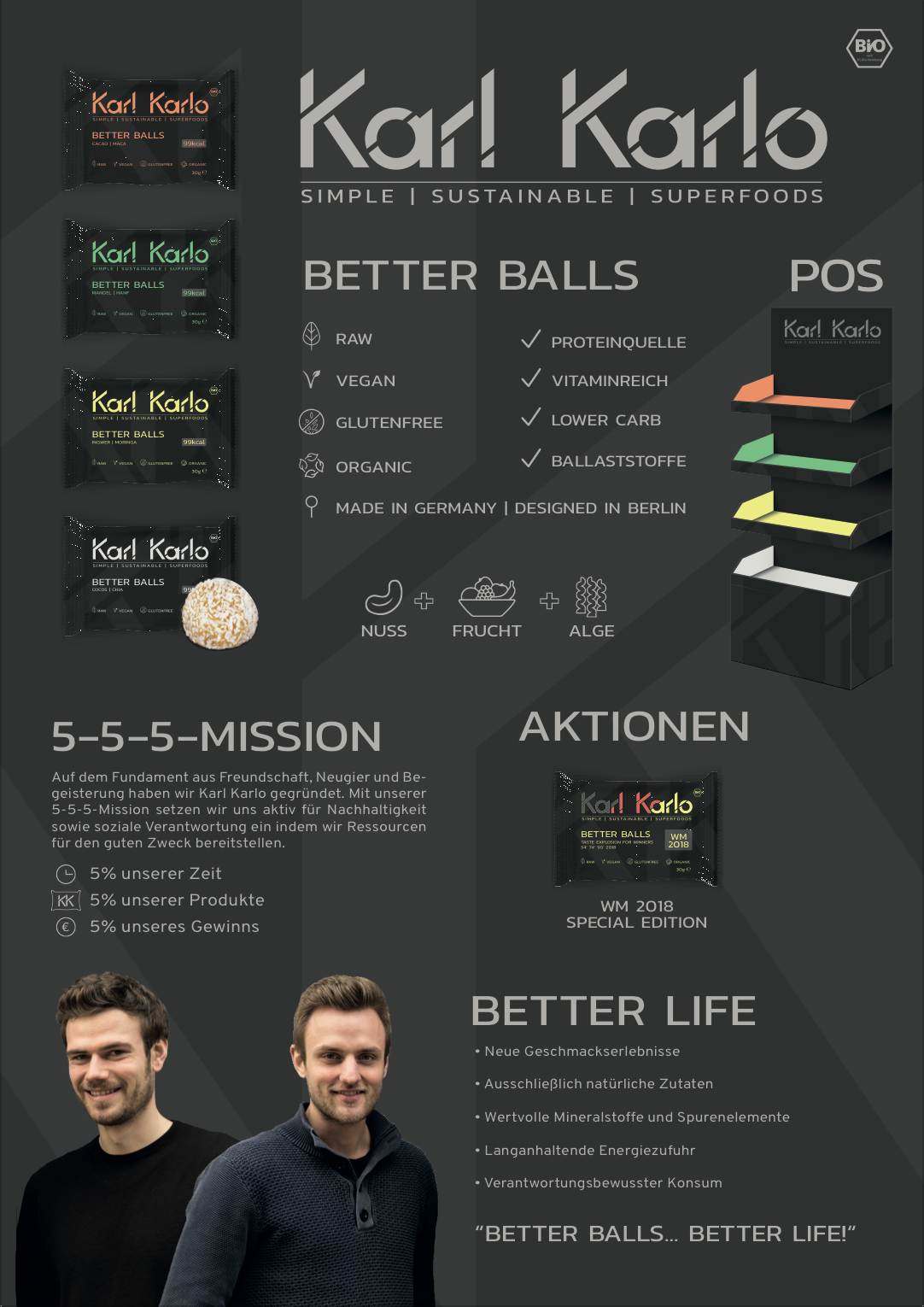 VISION
We stand for conscious consumption. Food is more than a mere means to satisfy hunger. We want to be more than a taste sensation. We make clear what's in our products and who's behind it. We want you to challenge the status quo. We want to balance consumption, body, and environment. Many do – but we tackle the issues. That's what drives us.
MISSION
We hate boring foodstuffs. We're looking for something novel. No endless lists of ingredients. No artificial additives. No wasted resources. We want to inspire you. We want to wow you. More than anything, we want you to have fun. Namely without eater's remorse. With great products. While making a difference.
VALUES
We're full of passion. From developing the products to our design. We're always looking for an edge. Ordinary isn't for us. We combine idealism with pragmatism. Opportunity with wit. We show character – in person and through our products. Our products are made for exceptional people. People with ideas. Dedicated people. People like us. People like you.